Improve your life with improved clarity, better sleep, and more energy in just 20 minutes a day!
Braintapping is a quick and easy way to optimize your brain's peak potential—anytime, anywhere. Backed by neuroscience and research, BrainTap is proven to help people who experience high stress, difficulty sleeping, low energy, and other lifestyle challenges.  BrainTap's exclusive neuro-algorithms gently and naturally guide your brain through a broad range of brainwave patterns, instead of just the Alpha state. The result is a complete spectrum of brainwave activity.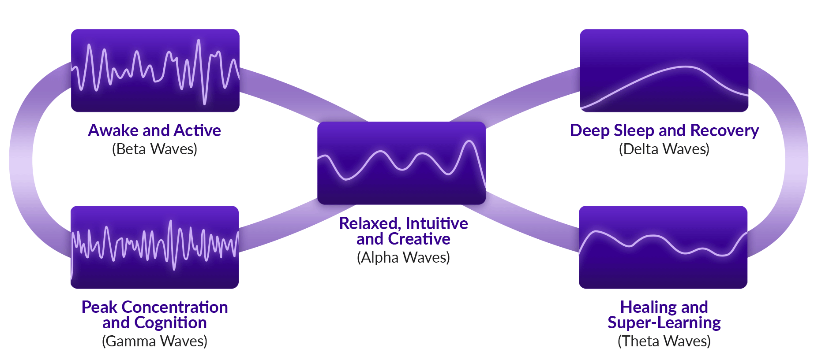 The Science Behind Achieving Balance & Peak Performance
Our brainwaves mimic the pulse rates of the sounds to which we're exposed.  By listening to the varied frequencies and holographic music in BrainTap's unique audio programs, you can enjoy a healthy and balanced state of brain fitness.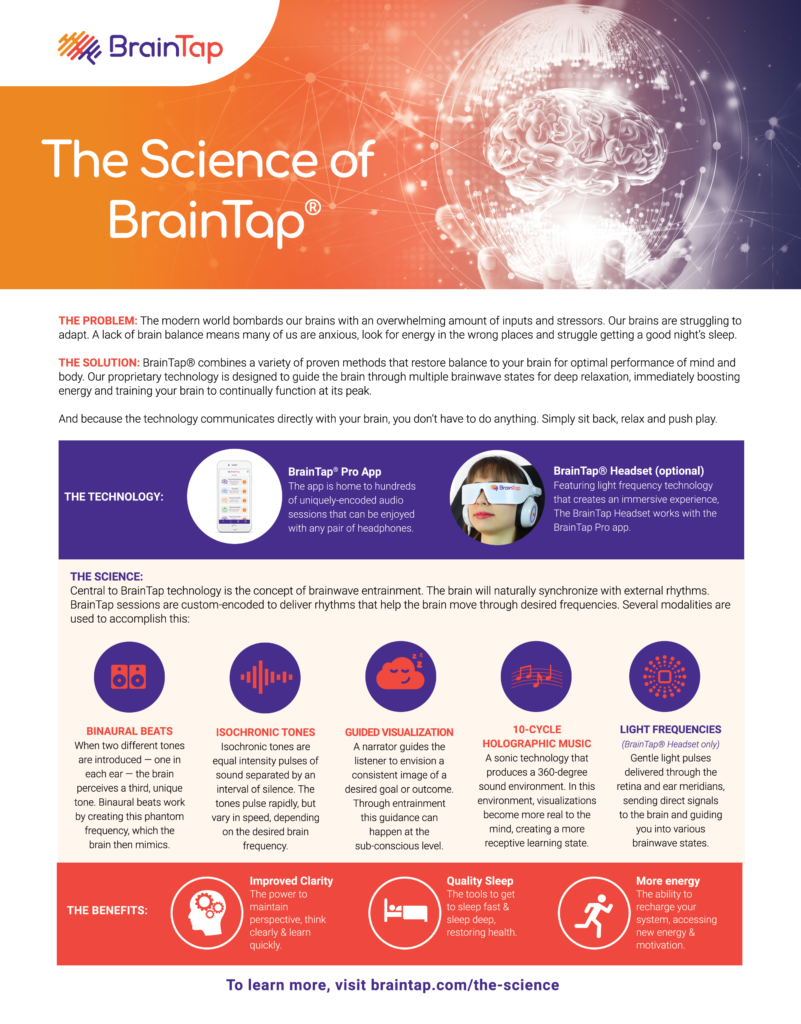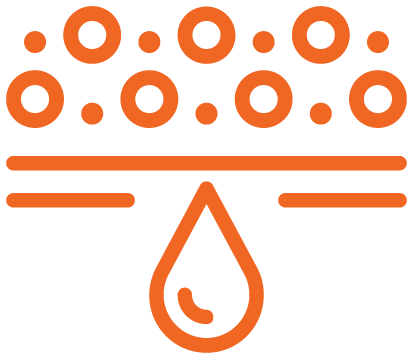 Tonal Therapy

Isochronic tones are equal intensity pulses of sound separated by an interval of silence. They turn on and off rapidly, but the speed depends on the desired brain frequency. While binaural beats rely on balanced hearing in both ears, isochronic tones work effectively for nearly everyone, except for someone with complete hearing loss. This is one of the reasons BrainTap's proprietary algorithms incorporate both types of tones.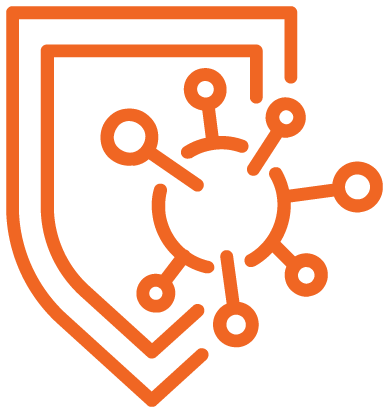 Guided Visualization

In general, the visual imagery process involves the individual setting aside a period for relaxation, during which he or she contemplates mental images depicting a desired result or goal. This exercise is done during the spoken-word sessions to help the listener envision a consistent image (either literal or symbolic) of the results desired from the session.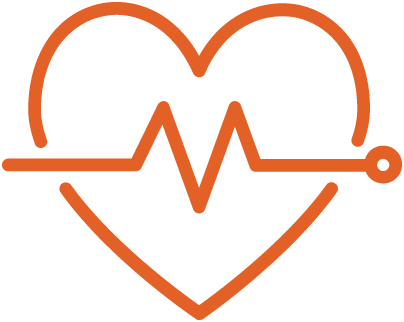 10-Cycle Holographic Music

Another aid to the guided meditation is 10-cycle holographic music, which is a sonic technology that produces a 360-degree sound environment.
In this sonic environment, the visualizations become more real to the mind, helping the user take full advantage of the power of the visualizations by creating a more receptive learning state.
Looking for new ways to inspire your team to be well?
Download your free copy of Well-Being Tips Every Leader Should Know to gather inspiration, guidance, and tips for leaders wanting their teams to step into their best lives.