Building Rhythm and Resilience with Dr. Michelle Robin
For over thirty years Dr. Michelle Robin has been guiding people on their wellness journey. She love helping people start making those small changes that ultimately shift their whole life. In Dr. Robin's podcast, Small Changes Big Shifts, she will help you achieve the health and happiness you want and deserve.
Each week you will hear about the world of health and wellness from guest experts and real people like you who are working to better their mind, body and spirit. This podcast will provide valuable inspiration and information to help you start and stick to your wellness plan.
Never miss an episode. To get your weekly wellness fix, sign up for our newsletter and each week an episode will be delivered straight to your inbox.
Get notified when new episodes arrive!
A huge thank you to our sponsors!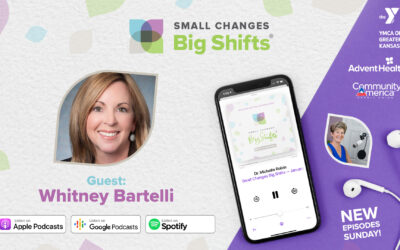 The Powerful Influence Financial Health Has on Finding Your PurposeGuest: Whitney Bartelli | Season 10, Ep. 410 "My passion was to find a career that I felt like I was helping...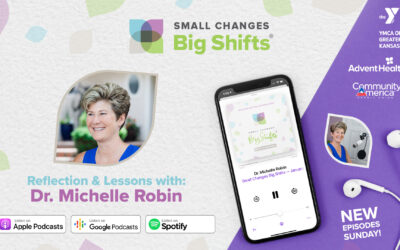 Reflection & Lessons to Take Forward Into 2023With: Dr. Michelle Robin | Season 10, Ep. 407"You can't run from your passion or your purpose, it will try to find you." - Dr....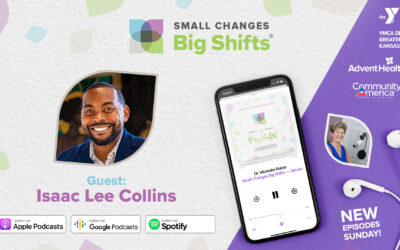 Finding Purpose in Unexpected PlacesGuest: Isaac Lee Collins | Season 10, Ep. 406"We can find purpose in everything that we do." - Isaac Lee Collins From the outside, it may look...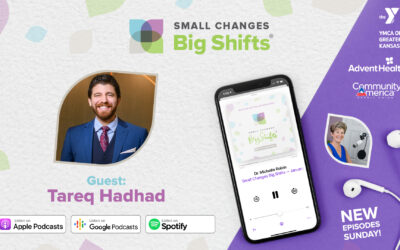 Special Holiday Episode: From Comfort to Chaos – and the Journey Home to PeaceGuest: Tareq Hadhad | Season 9, Ep. 405 "While I was packing, the only thing I was thinking about...
Looking for new ways to inspire your team to be well?
Download your free copy of Well-Being Tips Every Leader Should Know to gather inspiration, guidance, and tips for leaders wanting their teams to step into their best lives.