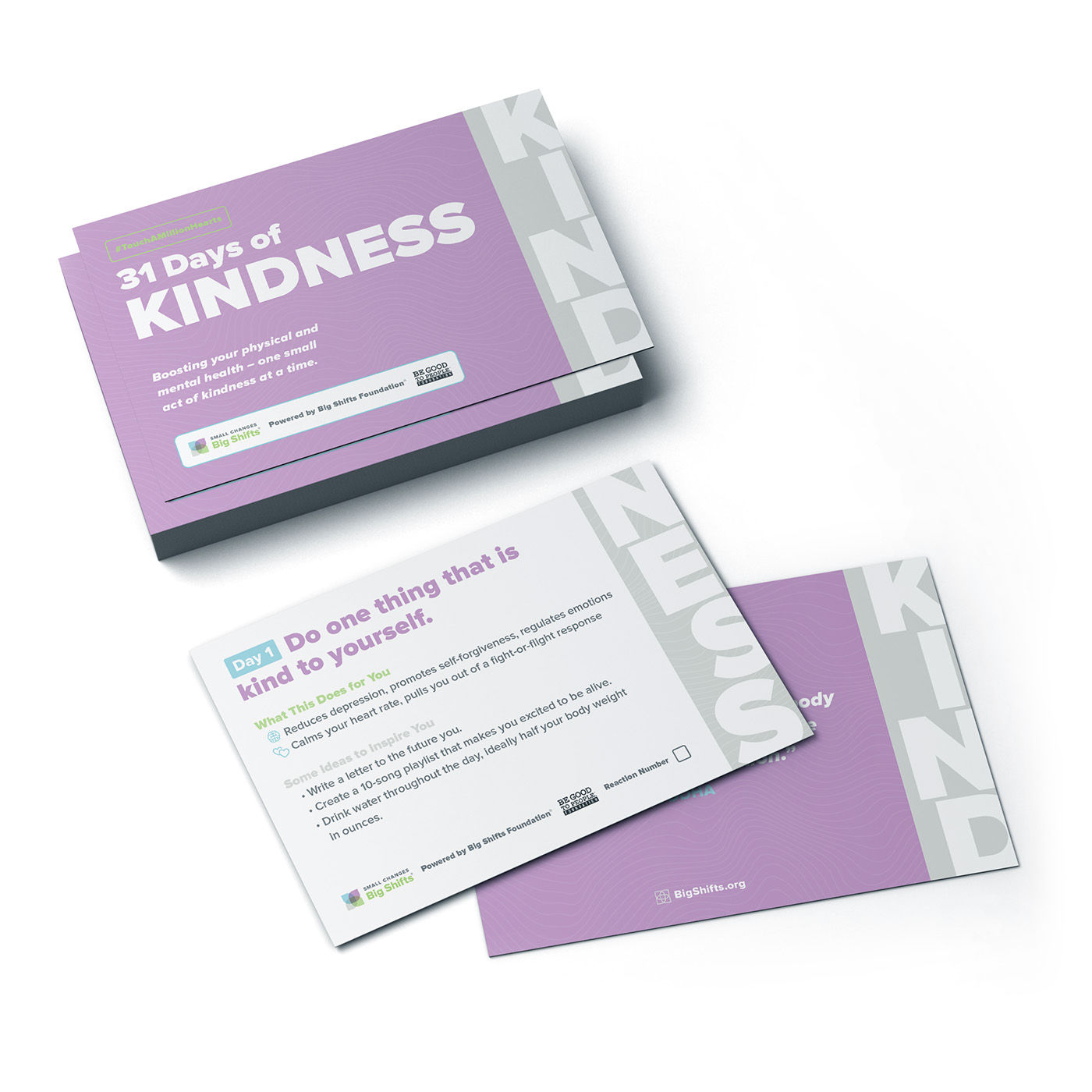 Showing kindness goes beyond just being nice. Our decision to create this product was inspired by what researchers discovered about this small yet impactful way to help people regain perspective and hope. These 31 daily cards will help you discover why kindness matters to your well-being, and why it not only lifts you up but creates an ongoing ripple of good in the world since most people have it in their hearts to pay the kindness they receive forward to the next person, and the next person, and so on. At the end of the journey, you will have a clear idea of how you can continue leaning on kindness to help regulate and sustain your physical and mental health.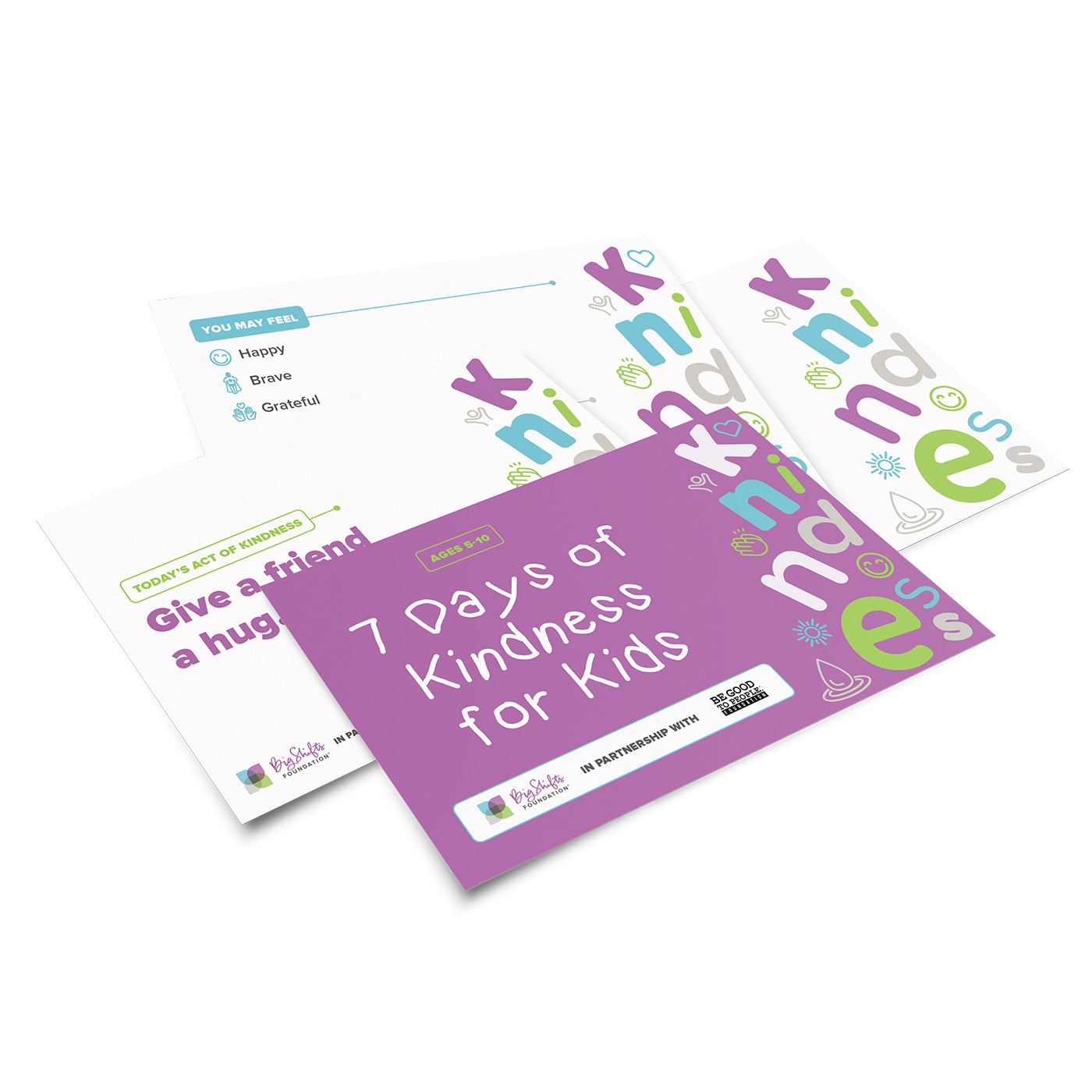 7 Days of Kindness for Kids Deck
After the success of our 31 Days of Kindness program for ages 18 and up, we are excited to announce our newest product: 7 Days of Kindness for Kids – a seven-day journey to address the mental health crisis and help kids become more mindful and take action with kindness. Our intention behind this program is to empower kids about their well-being by providing them with a resource to improve their physical and mental health through simple acts of kindness prompts. Three different decks are available depending on the child's age – ages 5-10; ages 11-13; ages 14-18.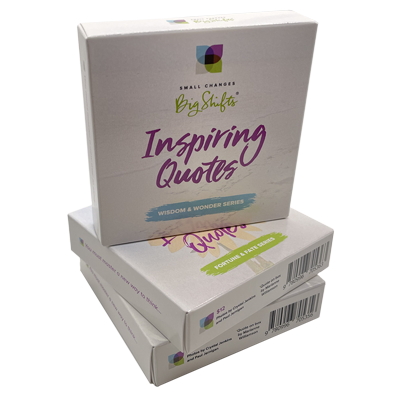 Inspiring Quotes Card Decks
Introducing one of our most popular wellness resources – our inspirational quote decks. Did you know words make your brain stronger? Making changes to your well-being isn't complicated. In fact, researchers say a single word is enough for a shift – quite instantaneously, too. Words melt chains that hold you back, and they also awaken the frontal lobe in your brain where new healthy lifelong perceptions are formed. Each series includes 52-themed quotes paired with soothing photographs. Wisdom & Wonder, Fortune & Fate, and Heart & Soul.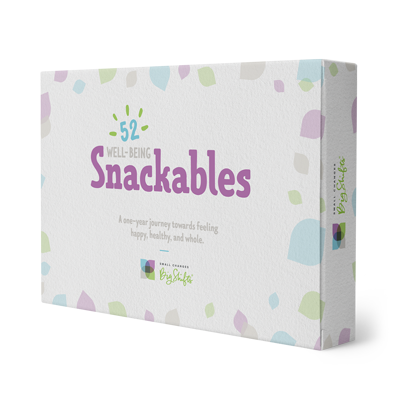 52 Well-Being Snackables Deck
Being healthy takes more than being diligent in one area of wellness (e.g. just exercising or just eating whole foods). It requires attentiveness to your whole person – spirit, mind, and body. Each card in the deck is marked with one of the Quadrants of Well-Being, all designed to create a framework for you to feel whole in all areas of your life. Over 52 weeks, you will see how small changes ultimately lead to the biggest shifts in your life.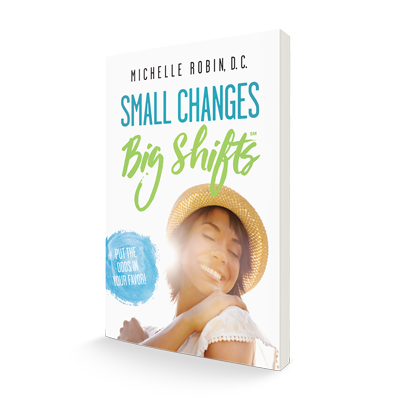 Small Changes Big Shifts® eBook
True wellness is a blending of mind-body-spirit, a journey that creates a holistic state of being that is uniquely you. This book gives you a harmonious plan to achieve whole health using the Quadrants of Wellbeing as your guide. [PDF Download]
Looking for wellness resources for kids? Check out some empowering mini books we have created for them.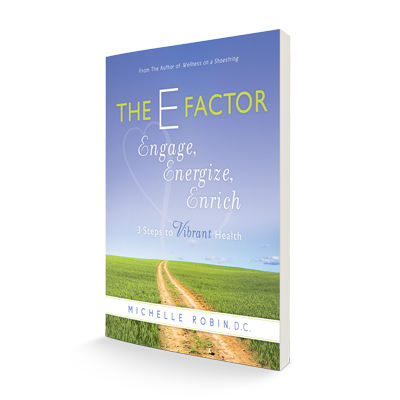 Looking for new ways to inspire your team to be well?
Download your free copy of Well-Being Tips Every Leader Should Know to gather inspiration, guidance, and tips for leaders wanting their teams to step into their best lives.