Special Holiday Episode: From Comfort to Chaos – and the Journey Home to Peace
Guest: Tareq Hadhad | Season 9, Ep. 405
"While I was packing, the only thing I was thinking about was how grateful I felt and how I could thank that cab driver who changed my life forever with a small act of kindness." – Tareq Hadhad 
Tareq Hadhad's life was changed forever during a cab ride home one day. His driver, who was singing and smiling as he drove, noticed that Tareq looked heavy-hearted. After explaining what was on his mind, the driver shared an idea with him that would positively impact Tareq's entire future – and his family's safety. It was the answer he had been searching for. In today's episode, Dr. Michelle Robin invites Tareq to share his awe-inspiring story about his family's refugee journey from Syria to their new home in Canada. He provides a glimpse into what was going through in his mind during this incredibly challenging time of war in their country, but also what he noticed about his father who was losing everything he had built for his family – including his chocolate factory. Enjoy this special holiday episode, which reminds us that there will be moments in life that are truly hard, sometimes devastating – and it may even feel like we are losing everything in the blink of an eye – but what matters is how true we stay to our values and how we can learn some of life's greatest lessons through crisis. 
Tareq Hadhad was a Syrian refugee and is now living his new life with his entrepreneurial family in Canada's east coast. He is the founder and CEO of Peace by Chocolate, the recipient of the EY Entrepreneur of the Year 2021 for Atlantic, named one of the Top 25 Immigrants in the Maritimes, selected by Google as the National Hero Case, was awarded RBC's top Immigrant Award and Entrepreneur of the Year in 2020 – in addition to Queen Elizabeth II's Platinum Jubilee Medal. All of this happened since Tareq's arrival on Canada's East Coast in December 2015 as a Syrian-Canadian newcomer. In 2012, the Hadhad's home and factory that housed the family chocolate-making business were destroyed, which forced them to seek safety in other countries. Passionate about peace and entrepreneurship, his family relaunched the family business to recreate the chocolates they once exported across the Middle East and their story has turned into an international inspiring phenomenon. 
Mentioned in the Episode: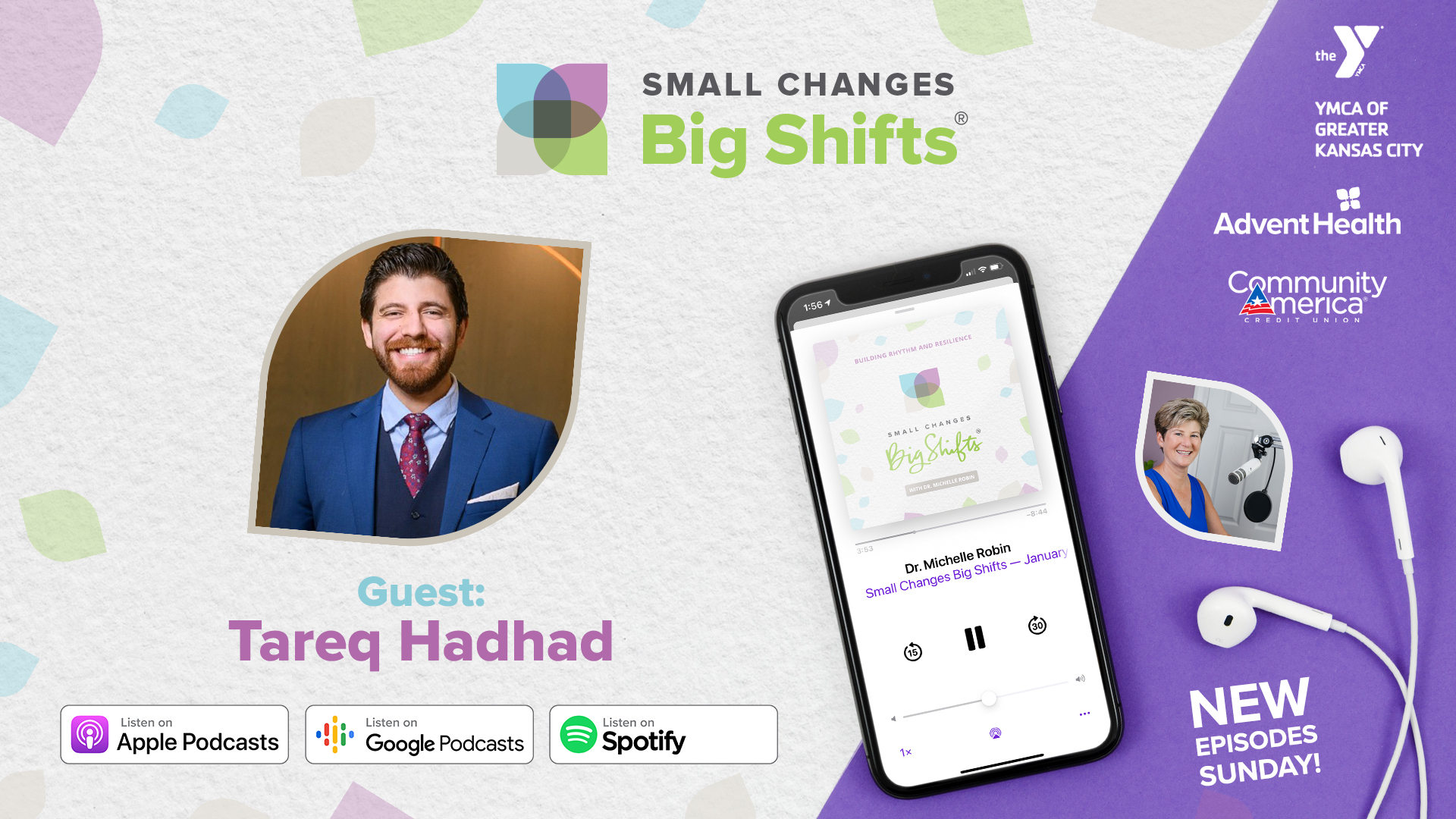 Welcome to Your Holistic Networking  & Business Support Group

A huge thank you to our sponsors!
Looking for new ways to inspire your team to be well?
Download your free copy of Well-Being Tips Every Leader Should Know to gather inspiration, guidance, and tips for leaders wanting their teams to step into their best lives.