What I've Learned About Kindness After 25 Years as a News Anchor
Guest: Cynthia Newsome | Season 10, Ep. 443
"Kindness is really rooted in love." – Cynthia Newsome
It's official – the annual 31 Days of Kindness series (powered by the Big Shifts Foundation) has launched across the world, and Dr. Michelle Robin has invited a true kindness champion in the Kansas City community to celebrate it. Award-winning journalist Cynthia Newsome reveals what she's learned about kindness after being an anchor for 25 years – even through some of the world's darkest days and her battle through breast cancer – plus, why she continues to keep her heart centered on being kind. You'll also hear what inspired her to launch Awesome Ambitions for young girls in Kansas City, and how this nonprofit is reshaping these girls' futures and establishing a village around them to help navigate life. There's also an incredibly emotional story about what one group of girls chose to do for three kids at their school that showcases what kindness does for the heart. Near the end of the episode, Cynthia will also share what she believes are some missed opportunities our world is missing when it comes to kindness.
About Today's Guest:
Cynthia Newsome is Community Relationships Director for KSHB 41, NBC in Kansas City, Missouri. After 25 years on the air at KSHB 41, Cynthia stepped down from the anchor desk and into her new role as Community Relationships Director. Cynthia came to KSHB 41 in January of 1997. Prior to that, she was in Oklahoma City for 13 years serving as Weekend Anchor at KWTV Channel 9, and a reporter at KFOR-TV and WKY Radio. She is an award-winning journalist, whose 30-plus year career in broadcasting includes covering the Oklahoma City bombing of the Murrah Federal Building. Cynthia's reports on the lives of bombing victims are shown at the Oklahoma City Memorial and Museum of Oklahoma City. When Cynthia came to Kansas City, that's when she met and married the love of her life, Ed Newsome. He actually popped the question to Cynthia on live TV on NBC Actions News on June 13, 2001.
Mentioned in the Episode: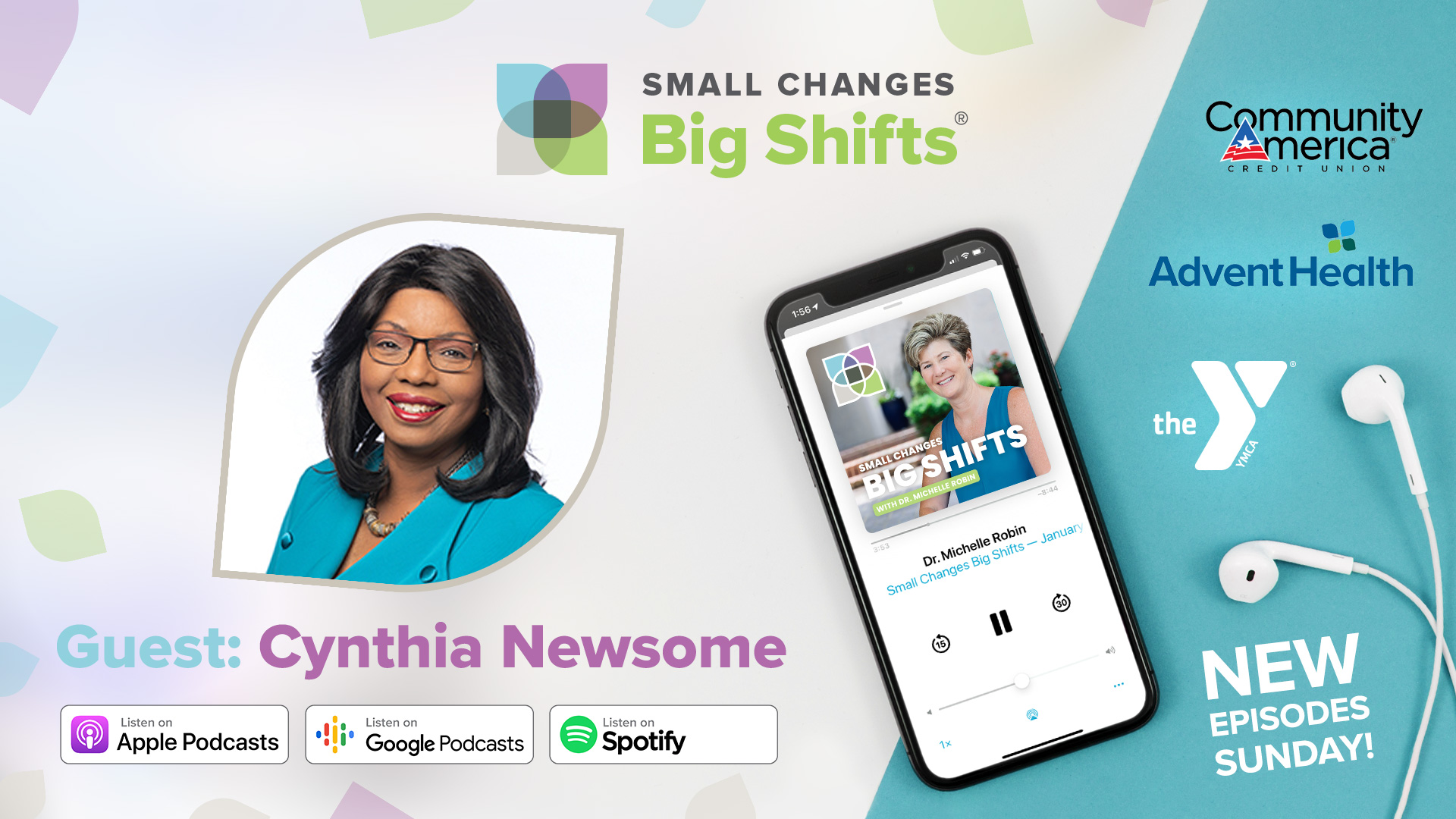 Welcome to Your Holistic Networking  & Business Support Group

A huge thank you to our sponsors!
Looking for new ways to inspire your team to be well?
Download your free copy of Well-Being Tips Every Leader Should Know to gather inspiration, guidance, and tips for leaders wanting their teams to step into their best lives.