Embracing Your Goals in a New Way
Guest: Amy Grothaus at CommunityAmerica | Season 10, Ep. 415
"Our CEO was very passionate about making a positive impact in our community, and what better way to do that than to give people a direct connection to the resources that they need, all in one single place." – Amy Grothaus
Many people don't know where to turn when they have a goal in life, especially when it's a financial one. CommunityAmerica Credit Union is an advocate for changing that, and they are doing it through their brand-new Community Access Center in Kansas City. During today's episode, Dr. Michelle Robin welcomes Amy Grothaus to talk about what this center is helping to fulfill in our community. The space is designed to promote the overall well-being of its all who enter its door. The entire 6,000-square-foot top floor is occupied by the Metropolitan Community College (MCC), which offers classes and other educational support to compliment the resources that CommunityAmerica provides. Their goal is to help break down barriers of banking and promote financial literacy for all, but to also to connect individuals with the support and resources they need to achieve overall well-being, beyond financial needs. Certified Financial Well-being coaches are on-site to help their visitors achieve as many of their goals as possible. Tune in as Amy shares more about how this building is designed, plus why they have a heart to see people step into their brightest future by introducing them to all the resources, organizations, and nonprofits available as they journey through life.
About Today's Guests:
Amy Grothaus is the Senior Vice President of Community Development at CommunityAmerica Credit Union in Kansas City. She is a motivated, passionate, and results-driven leader with experience in overseeing and directing member/customer experience and sales initiatives for organizations in the financial services industry. She has 20 years of expertise in customer service, retention and loyalty, strategic planning, and relationship building. Amy has proven results in launching new initiatives, driving sales, and technology implementation. She is a trusted visionary with the ability to energize teams, partner cross-functionally, and influence at all levels.
Mentioned in the Episode: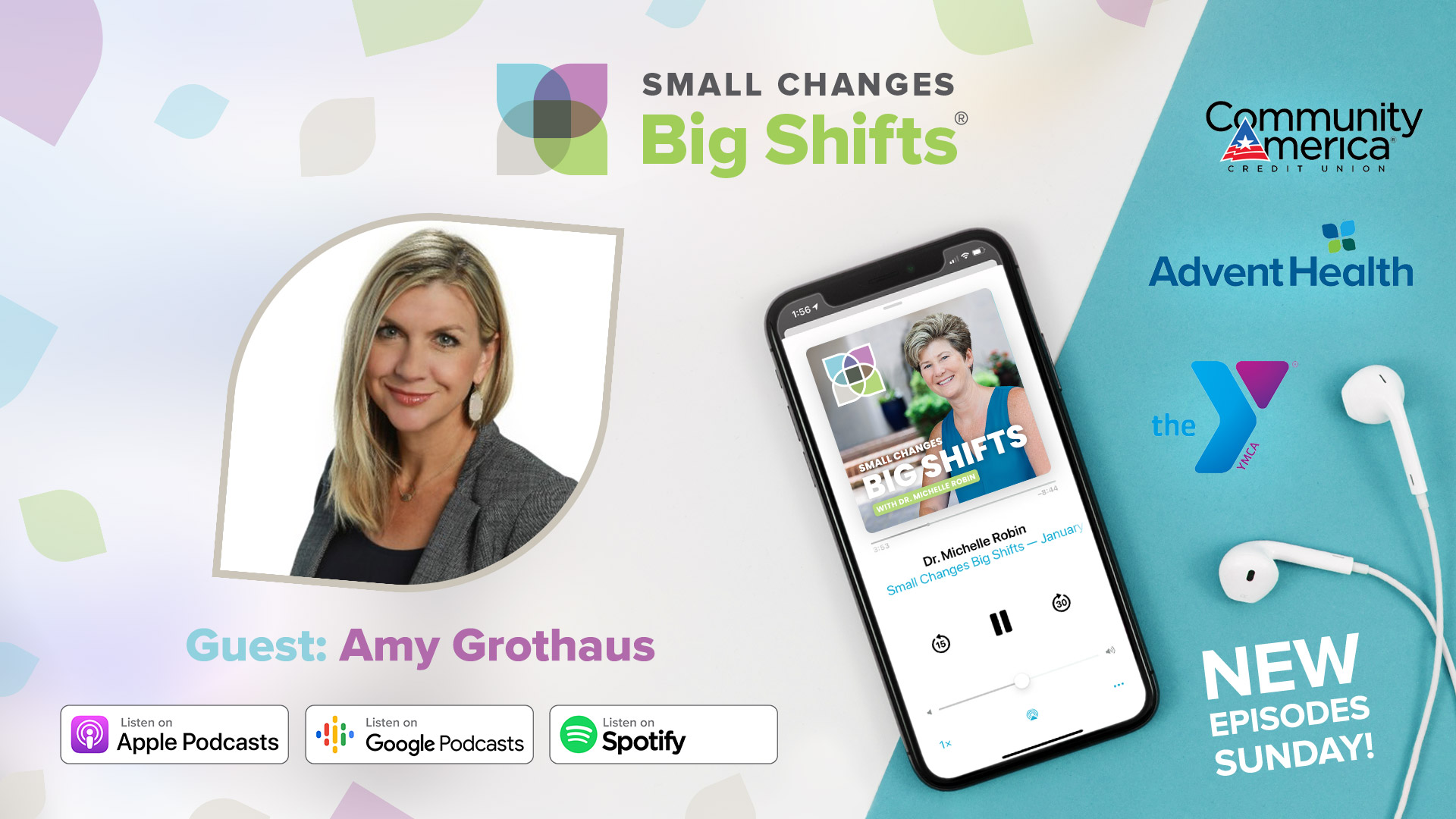 A huge thank you to our sponsors!
Looking for new ways to inspire your team to be well?
Download your free copy of Well-Being Tips Every Leader Should Know to gather inspiration, guidance, and tips for leaders wanting their teams to step into their best lives.