How Dog Grooming is Helping People Go from Poverty to Prosperity
Guest: Natasha Herdman | Season 10, Ep. 446
"One of our graduates is impacting a massive amount of people every day – she's making giant change after going through our program." – Natasha Herdman
When Natasha Herdman was growing up, she took care of the marketing and bookkeeping for her mom's grooming business in Iowa. Fast forward to 2011, she began working with homeless families in Kansas City, where she was seeing some big barriers between employment and getting out of poverty. Little did she know a vision would come to her in 2012 where these two worlds would collide into one: Pawsperity (formerly known as The Grooming Project). Join Dr. Michelle Robin as she invites Natasha to share her behind-the-scenes story about how this vision came to life one day, and why it took a village of people – some complete strangers – to lift her up and make it a reality. She'll share some incredibly inspiring stories about some people who have graduated from Pawsperity's grooming school and what they are doing to give back to our community today from that experience. At the end of the show, she'll also give an inside look at why the human-animal bond can be a powerful healer for so many who have gone through severe trauma in their lives.
About Today's Guest:
As founding CEO of Pawsperity, formerly known as The Grooming Project, Natasha Herdman believes in a two-generation approach to breaking the cycle of poverty. Basic needs for food and shelter must be met before a parent can focus on guiding children through school and out of poverty, so a living-wage, family-flexible career for the parent is key. Natasha's innovative approach to breaking the cycle of poverty and proven success has received several awards and the attention of a national catalyst foundation. Natasha has an undergraduate degree in Political Science from the University of Iowa and an Executive Master's degree in public administration from the UMKC Bloch School. She is passionate about working with mothers and fathers with multiple barriers to entering the workforce, such as low reading skills, severe trauma, or past incarceration and brings experience in both staff and volunteer roles for Healing House, Reach Out and Read, Community LINC and Stop Child Trafficking Now to the EPC project. Natasha enjoys spending time with her husband and two kids ages 19 and 15.
Mentioned in the Episode: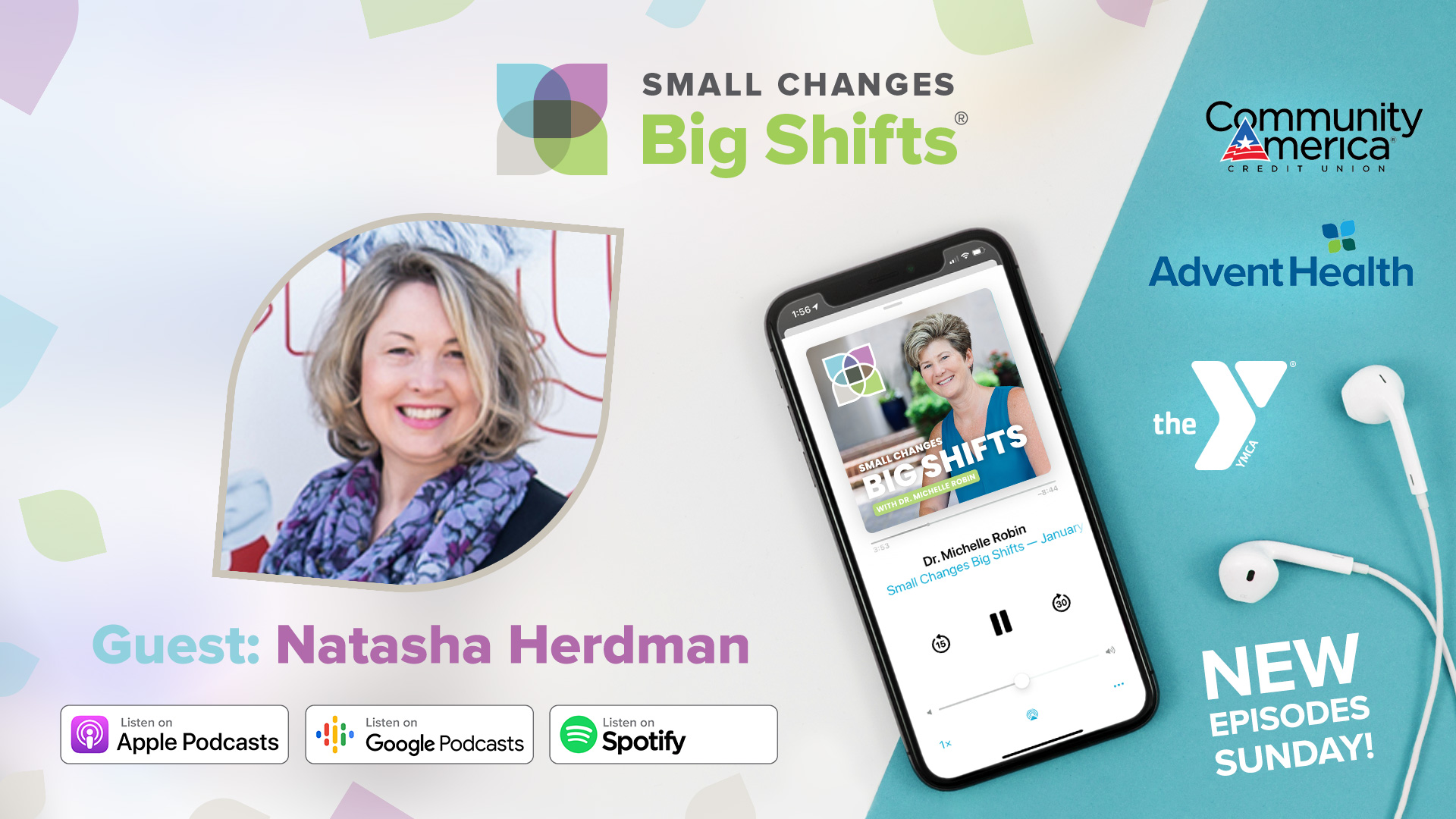 Welcome to Your Holistic Networking  & Business Support Group

A huge thank you to our sponsors!
Looking for new ways to inspire your team to be well?
Download your free copy of Well-Being Tips Every Leader Should Know to gather inspiration, guidance, and tips for leaders wanting their teams to step into their best lives.