Where Heart & Connection Come Alive
Guest: Mark Hulet at YMCA | Season 10, Ep. 413
"We're all connected to serve." – Mark Hulet
Mark Hulet's life was forever changed when he decided to leave football coaching days behind him and take a job at the YMCA of Greater Kansas City, where he would serve for the next 22 years in a variety of roles. In today's episode, Dr. Michelle Robin invites Mark to share his journey with the Y, and how this organization brings people in from the community to build a connection with others. Because this month's theme is about heart, Mark will also share how the Y supports the heart for people – not just physically, but mentally and spiritually as well. People may come in to get on a treadmill or take a swim, but he shares that once they come inside and get to know the "heart" of the organization, a lifetime relationship is made. At the end of the episode, Mark shares his dream of being able to take people forward with all the seeds they are currently planting in our community.
About Today's Guest:
When Mark Hulet left college, he began college football coaching. But after bouncing around from city to city with his young family, they decided to permanently move back to Kansas City where he landed his first job at the YMCA, now 22 years ago. Mark has been with the YMCA of Greater Kansas City ever since that day, serving in a variety of roles. Today, he is the Interim President & CEO of the YMCA in KC. The reason he has stayed with the YMCA all these years is because of the people. He especially loves being able to see the connection kids, families, and seniors are making here within their community.
Mentioned in the Episode: 
YMCA – Find a location near you in the U.S.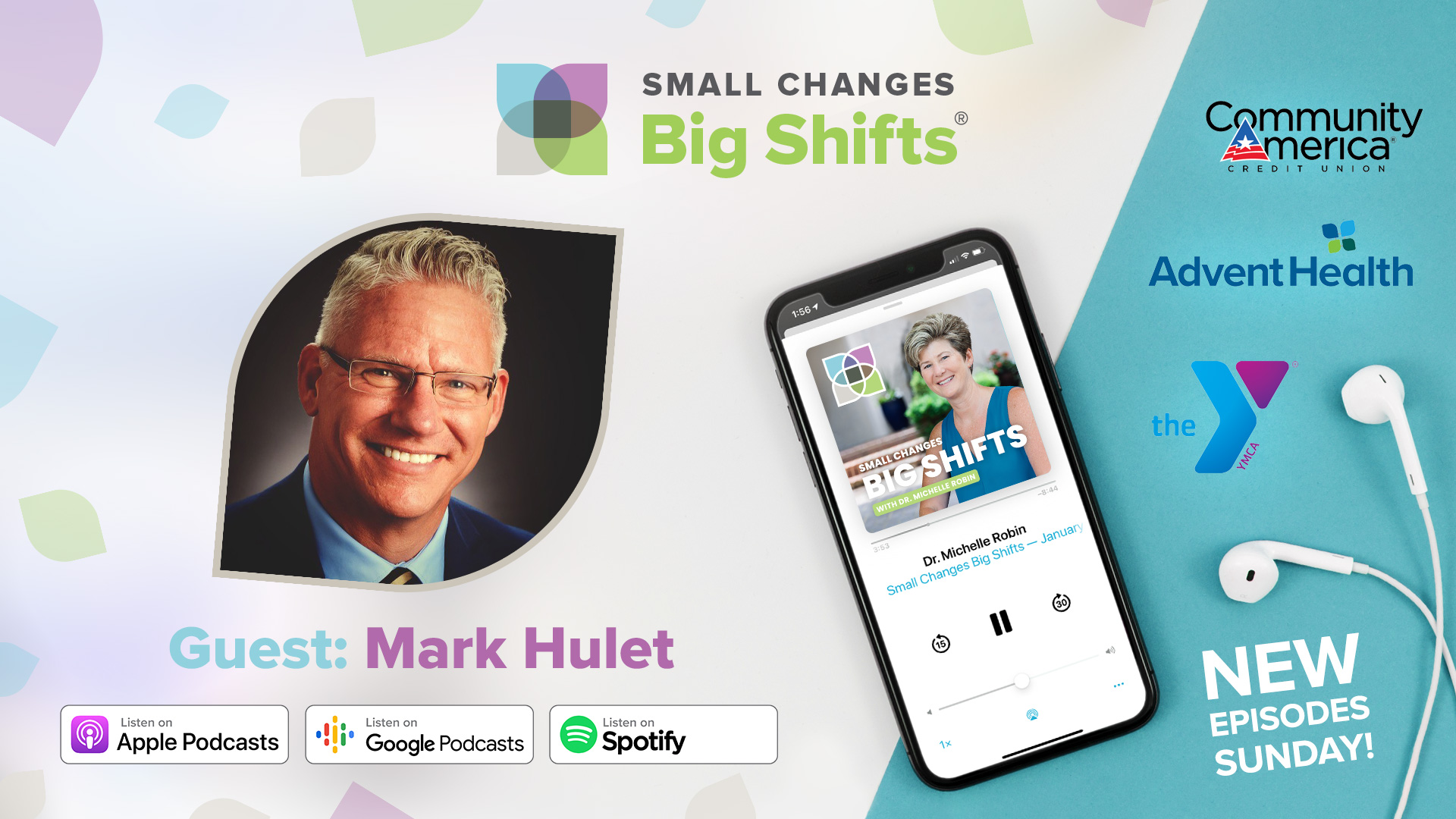 A huge thank you to our sponsors!
Looking for new ways to inspire your team to be well?
Download your free copy of Well-Being Tips Every Leader Should Know to gather inspiration, guidance, and tips for leaders wanting their teams to step into their best lives.