Why the Traditional Approach to Saving Money No Longer Works
Guest: Anita Newton | Season 10, Ep. 448
"It's the emotions and habits that create a powerful formula for financial well-being." – Anita Newton
A recent study revealed that money negatively impacts 52% of adults' mental health in the U.S. – and 4 in 5 of those individuals say it causes them to lose sleep at night. There's a problem in today's world with money, and it's time we address that the traditional approach to saving isn't working anymore. Join Dr. Michelle Robin as she invites Anita Newton from CommunityAmerica Credit Union to highlight some key findings their in-house Innovation Lab have discovered about our spending habits. She will also share how they are helping members (customers) approach their money story and why it matters to their success. Additionally, she'll explain some tools and resources they offer their members that work better in today's financial climate vs. the traditional approach. Anita will also tell why she's passionate about helping others reach their financial goals, which includes her personal money story. Get ready for a conversation rich in tips that can help you take your next small step on your financial well-being journey.
About Today's Guest
Anita Newton currently serves as the Chief Innovation Officer of CommunityAmerica Credit Union. Her mission is to create digital products and services that will help us deliver peace of mind to our members. The Innovation Lab has received numerous awards, and their work has been mentioned in USA Today, Forbes, and the Kansas City Business Journal. Newton has spent the last 20 years helping marketing organizations both large – P&G and Spring – and small – Zave Networks, myEdmatch, and Adknowledge – grow. She currently advises a startup called Mighty Good Solutions, a consumer goods company that makes products that are currently sold in Walmart, Bed, Bath & Beyond, Target, and Amazon. Newton helps support the community by serving as Trustee of the Kauffman Foundation and Cristo Rey, Board Committee Chair for the University of Kansas Liberal Arts, and co-chair Rose Brooks 2019 Cabaret. Newton was the 2018 Recipient of the Athena Award. She has also taught startup marketing through the Kauffman Foundation's Founders School and FastTrac Venture programs. She is a graduate of the University of Kansas and Harvard Business School. Anita currently lives in Prairie Village with her husband, two children, Sydney and Spencer, and two goldendoodles, Scout and Bailey.
Mentioned in the Episode: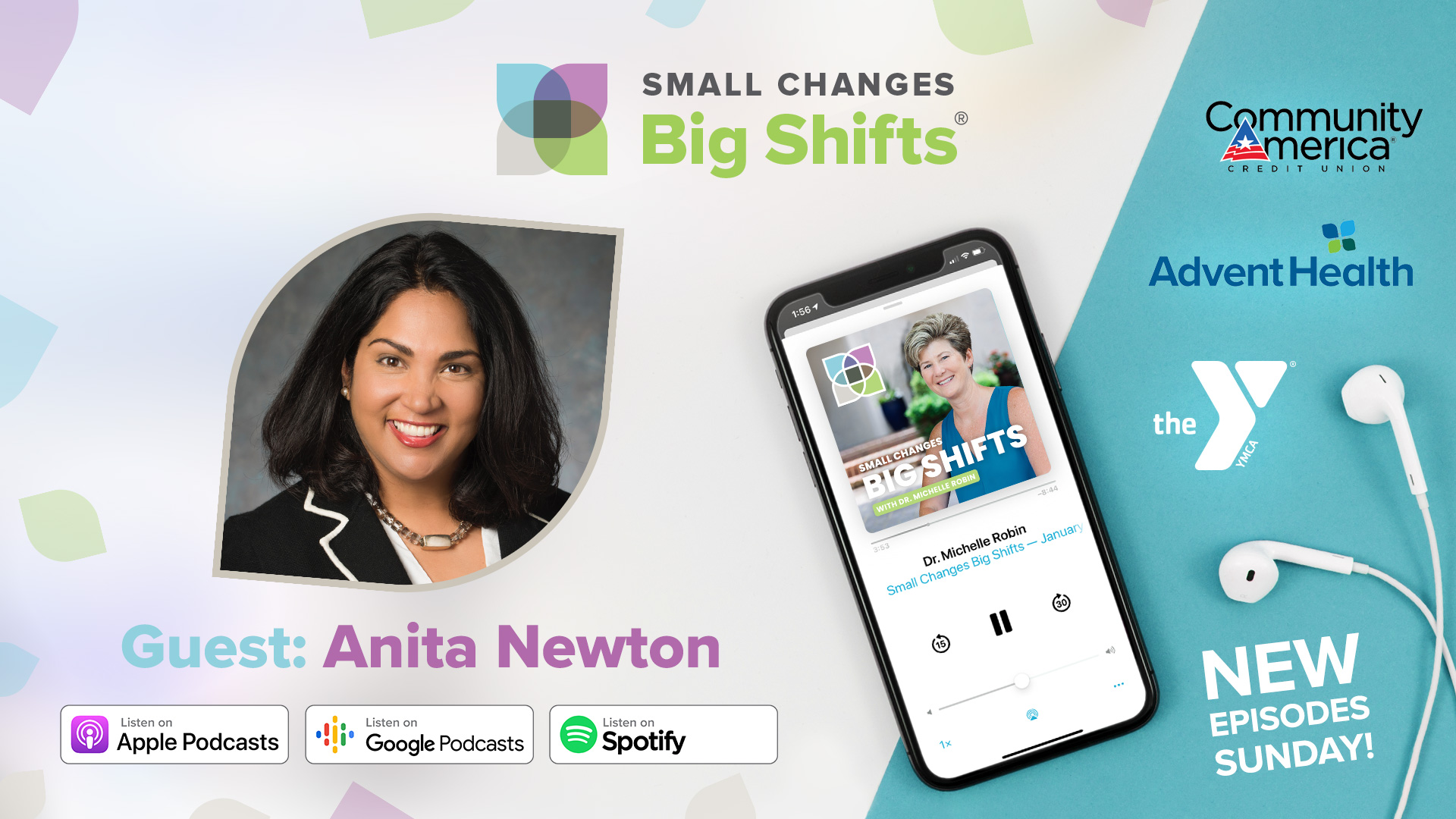 APR (Annual Percentage Rate). Loan approval and APR based on creditworthiness, payment method, length of loan term, ability to repay, and amount of loan, in addition to other conditions listed below and in the account agreement. As of 04/01/2023, loan rate is 3.99% APR and is subject to change without notice. As of 04/01/2022, the APY (Annual Percentage Yield) of the share savings account is .03% APY on balances up to $49,999.99 and .05% APY on balances of $50,000 and higher and is subject to change without notice. Minimum balance to open savings account is $1. Fees may reduce earnings on the account. After successful repayment of the loan, the balance on hold in the share savings account (which includes the interest earned minus loan interest) will be disbursed to the borrower. After 25 days delinquent the ScoreMore Loan will automatically close and the funds in the pledged account will be applied to settle the loan. Claims of "building credit", "boosting credit", "improving credit", "increases credit scores by 60 points on average", and "increases savings balance by $253 on average" are based on a CFPB study titled "Targeting Credit Builder Loans: Insights from a Credit Builder Loan Evaluation" (July 13-17, 2020). Not all borrowers will experience these benefits, some may not experience any of these benefits, and some borrowers may experience a lower credit score, depending on each individual borrower's unique circumstances.
Welcome to Your Holistic Networking  & Business Support Group

A huge thank you to our sponsors!
Looking for new ways to inspire your team to be well?
Download your free copy of Well-Being Tips Every Leader Should Know to gather inspiration, guidance, and tips for leaders wanting their teams to step into their best lives.